Hey guys! I'm back in London and currently living temporarily at Fisher Hall, owned by Imperial College London. Now, everyone knows that Imperial is a University dedicated to technology, so I shit you not when I say we have one of the fastest internet connections in UK =D
Anyway as promised I'm in the mood to blog again, with many, many pictures to come! This time it's about my family trip to Kuching, in fact, my first time to the Borneo Island even ^_^;

First Impression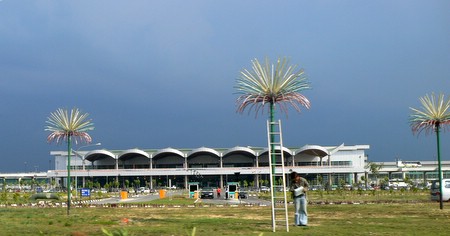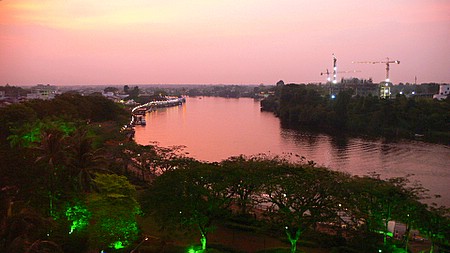 Up there is (apparently, according to June =P) the 3rd largest airport in Malaysia… But somehow it looks small to me, don't you think? I have to say, though, the internal design is boo-ti-fool man! You have to come see if you don't believe 😉
The second picture is the scenery outside my window at Hilton Kuching… What do you think? Sugoi ne? =P

Weird Veggies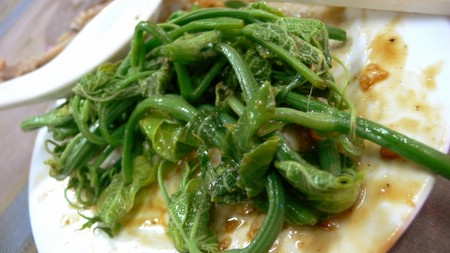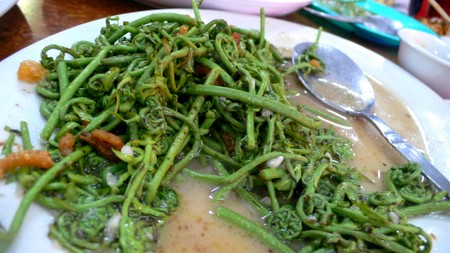 For some crazy reason the two vegetable dishes can only be obtained here in Kuching… I loved the first one, not sure what it's called now, but the second dish is… well…. disgusting =P Funnily enough June loves it, so I gather that weird people like to eat weird things, like paku-pakis! ( doesn't it look like one?! )

Friendship Park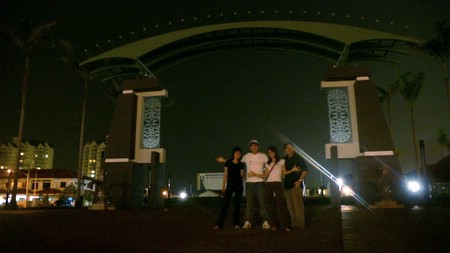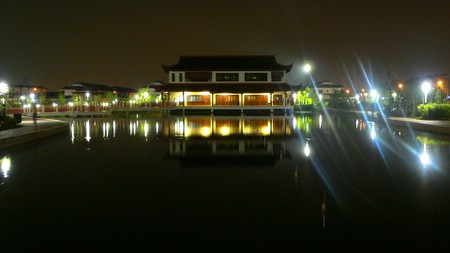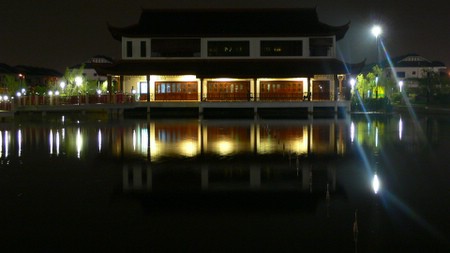 So June took us to the Friendship Park, to forge friendships (although when we got there, we saw a car parked nearby with all lights off but I swear I saw some movements inside it… maybe this Friendship Park is meant to further an already existing "friendship" =P) We saw this damn nice place in the middle of the lake, which is a dimsum restaurant by morning… Super breathtaking la!

Of Hilton and Beaches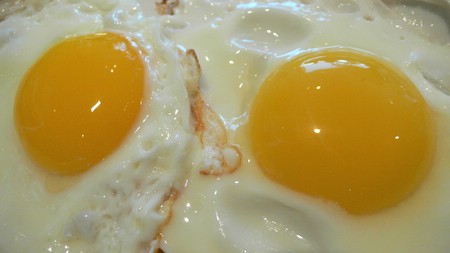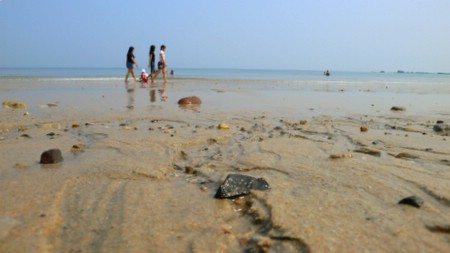 Don't mind the first picture.. It's just a normal Sunny-side Up, but I just love how ight bounces off the membrane on the top layer…. okaaaaay Anyway we went to the beach, around 1 hours drive away from town. Nothing much to say, except that I've become more tanned since this summer holidays I've been swimming and going to different beaches 😉

Cultural Village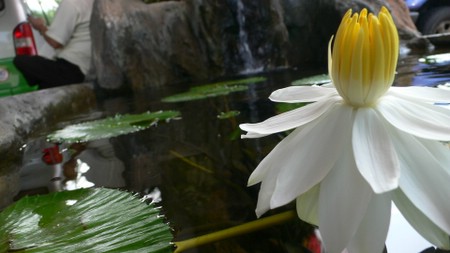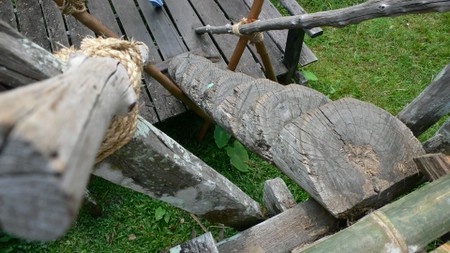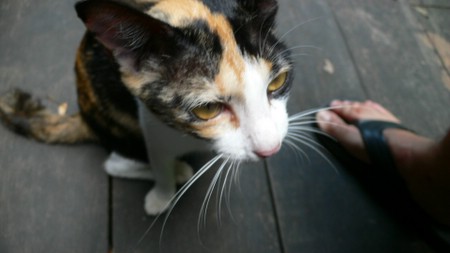 Just a few random pics at the Cultural Village… The cat super kawaii ne? hehe… I've got this weakness for adorable creatures! Oh by the way the stairs they use for the Long Houses are really steep =.= Don't know how many tribal people broke their legs because of it…

The Kuching Creatures
The Orang-Utan Feeding Centre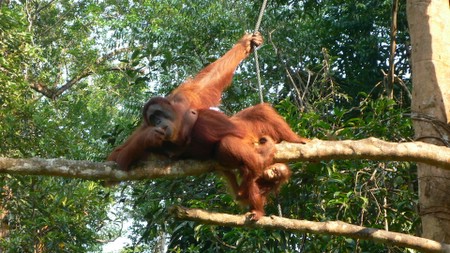 Your brother… hehe, so sweet hor they all =D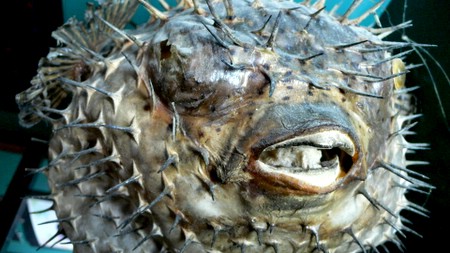 Can anyone recognize what fish is this? *TRIVIA*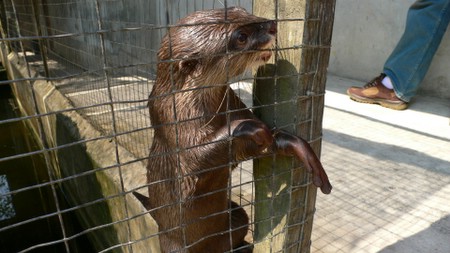 This Sea-Otter must be the most adorable creature I have ever seen! =.=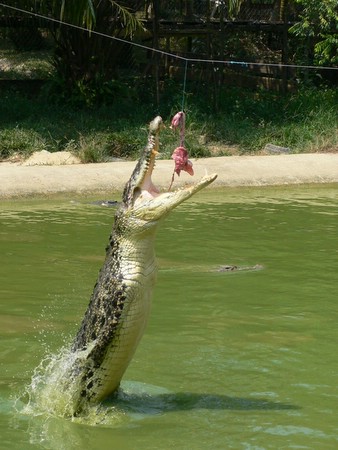 "I believe I can fly…" sings the Croc!
End of Kuching Series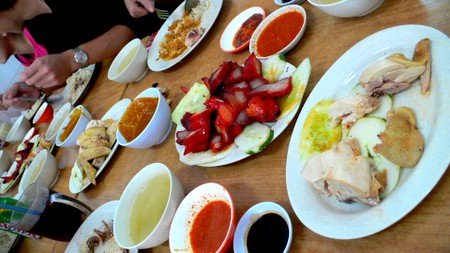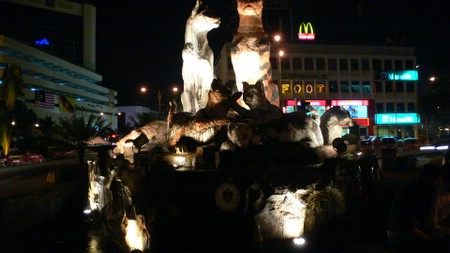 Before I forget, I must thank Splashmilk for recommending me quite a number of things to do while in Kuching (his hometown). The first picture above happened to be the best restaurant we had in the 4 days we've been in Kuching, serving the best Chicken Rice there, and we wouldn't have known about it if not for Mikel 😀 The Char Siew there is to die for! Thanks Mikel and June for your Kuching hospitality that knows no bounds! You have my heartfelt gratitude hehe… Maybe next time we can have Kuching Kolo Mee (my uber-favourite dish!) together next year when we meet up!

Randomness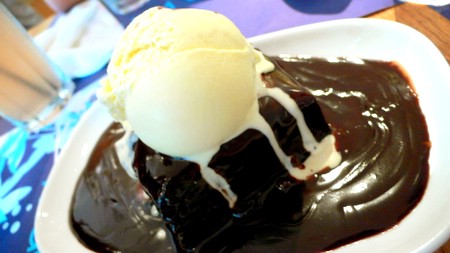 Does anyone know what dish this is called?