One of my many goals this year was to watch a Premier Game live in a stadium, and it's finally coming true! This Friday, 7pm game.. can anybody guess what game it'll be? Can't wait! *grins*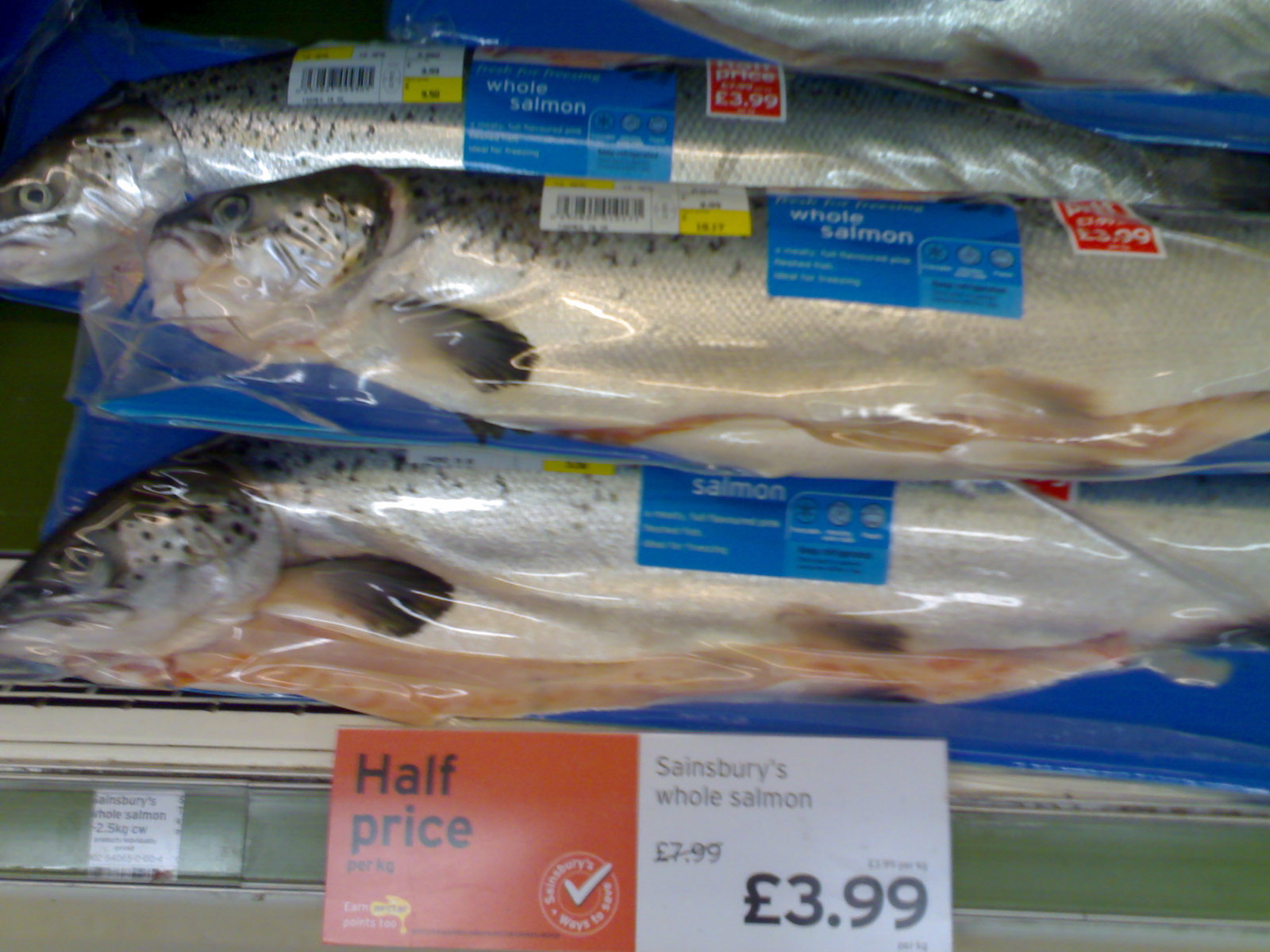 Incidently, I thought this whole Salmon was STUPENDOUSLY cheap! I found out later, though, that it was 4 pounds per KG, so a whole Salmon actually costs around 12 pounds.. Sigh, and here I thought I could have an unlimited supply of Salmon Sushi!
Wanna say something?