Ready for some cheese fondue? I've got a place that will just melt you down. A restaurant owned by a friend's mother who dreamt of opening her own Asian-Western fusion food, without leaving out the extreme ends of both sides, I thought it was the idea was pretty much accomplished, though it was never an easy ride.
Her pride and joy, Cassandra's mum and family can't seem to be at peace with each others' criticsm; whenever one family member feels that something wasn't up to the notch, one would point it out immediately (with respect of course). I think that's one of the secret to their success, different inputs from different age generations, making sure it caters for everyone be they couples or families!
Without further ado, let me present to you, Reach!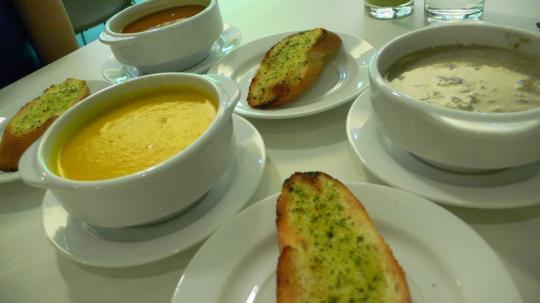 We started with a round of soups, all served with nicely toasted Garlic Bread. We had Pumpkin Soup, Chicken Soup and Wild Mushroom Soup. For me, the Wild Mushroom Soup deserved special mention as there was very little cream in it, as it focused instead in the variety of mushrooms that certainly gave it a distinctive taste… I later found out that Cassandra's mom didn't like cream hence she created her own recipe to compensate using cream with something else that delivers the exact creamy texture, now that's the way to innovate!

Love Melted Cheese? Read On!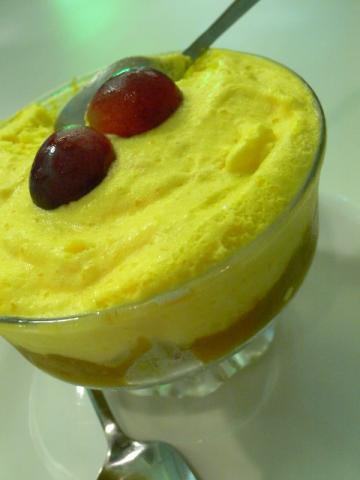 The dessert is no stranger to custard lovers, but the recipe has been modified to cut down on the calories but retaining both texture and sweetness that you wouldn't realize any difference in it. It has airy bubbles to give it a light fluffy feeling, and I thought that experience was simply amazing! Was it called Mango Charlotte? You tell me!