Last month there were a few events that I couldn't blog about, well, because I was just plain busy. Don't believe? I'll let you know why in the next post AHAHAHA… yeah that's right, that's to keep you coming back for moreee! At least, that's what I would like to think la, so don't any of you tell me that no one bothers to visit anyway, or I'll come hunt you down in M'sia when I get back… which incidently falls on the 17th July, just so you know and prepare for my red carpet entrance 😀
Basically to keep things short and sweet (for preparation to a series of episodes coming up with lots of pictures – yes Aimran, screw your nose), I was invited to the Agong's birthday celebration at the Malaysia House, where the High Commisioner of UK lives, and before that I was at the Leaver's Party organized by the Imperial Malaysian Society.
The party was mostly attended by a lot of people older than me, ranging from professionals to diplomats from all over the UK. It was really interesting, I got to speak to some of the people there to do important networking, and needless to say there were loads of free Malaysian food for grabs. Sounds heaven-ish? You bet!
This batch will now finally be splitted up, some going home to pursue their dreams, some staying to gain experience, some going to study again for their Masters *shockness!!* and the rest will be bumming around doing nothing =P We all have a thing in common though… for we carry each other's memories and we will try never to forget the bonds forged throughout the 4 years we've been together through thick and thin… But ah let's not get too carried away because it isn't time for graduation party yet… which normally occurs on the 25th of October (remember this?)

Coming Up!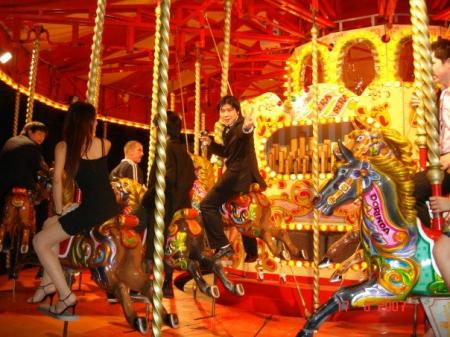 This isn't the Fun Fair, but something called the Centenary Ball which celebrates Imperial College's 100 years of excellence and held in conjunction with the Annual Summer Ball! Coming up next 😀