After much delay, or in fact, a super-duper long delay to some (:grin:) I've finally found sometime to upload a few pictures. Every picture will be followed by a brief explanation whenever possible to give a better insight on the situation. It will be in a few batches and only selected pictures are shown (if you want to see more, come see me :mrgreen:) due to limited space and time and many bad shots. Ladies and gentlemen, sit back, relax and enjoy the show 😉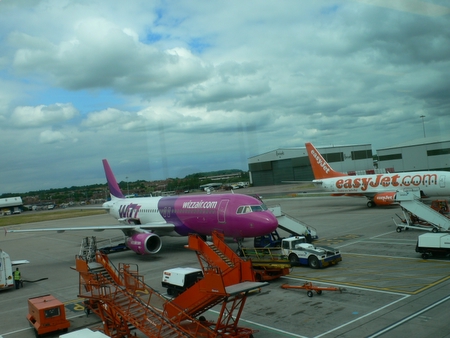 Wizz, one of the best budget airlines out there, was our medium of transport to the little country Slovenia wedge between Italy, Croatia and Austria.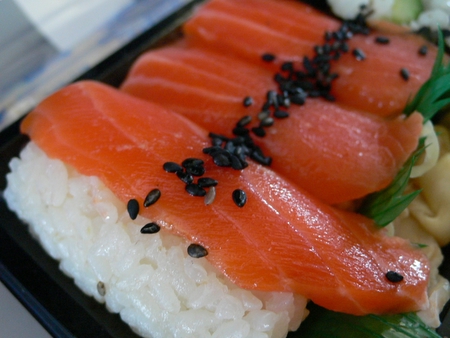 What's Tockism without his food pictures? This is my first Pret's sushi pack, and I must say it was quite amazing! Sainsbury's still better though 😀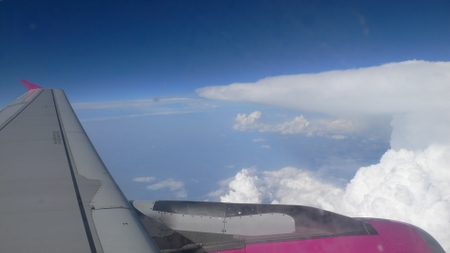 A view from the window seat to the clouds beyond. The blue bliss beckons…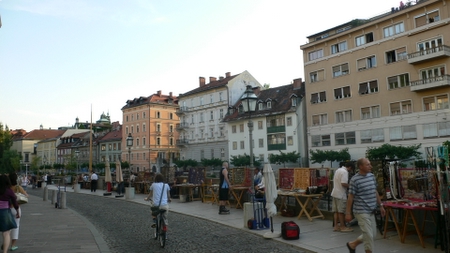 The city of Ljubjana, a little young in terms of tourism hence quite a modern town and relatively safe. Quite a historic place.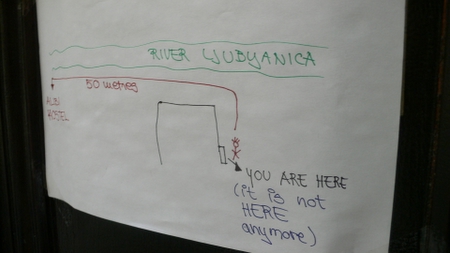 We reached the hostel and saw this on the door, and can't quite stop laughing after that! Of course we found the place immediately after… I must commend on the drawing! 😀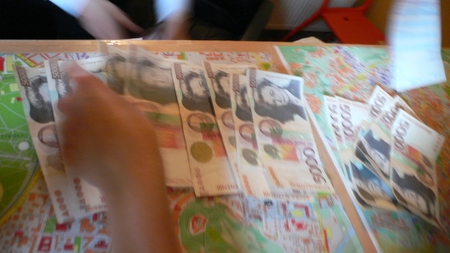 The amount of rent we had to pay for our hostel… look at the load of money scattered on the desk!! Hehe, yes we feel so rich suckas!!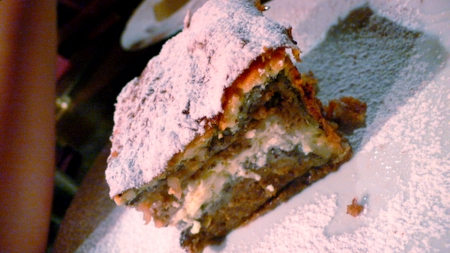 This piece of dessert is one of the Golden Trios of Slovenia, made of poppy nuts and various other ingredients that you wouldn't normally use on cakes. Simply amazing!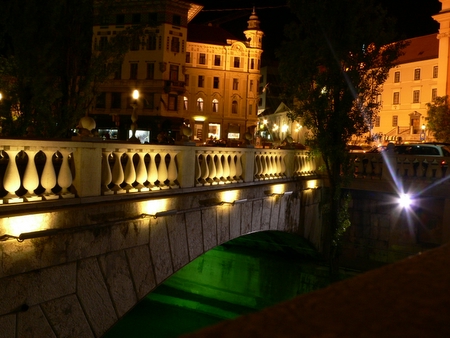 A night scenery on the Triple Bridge, one of a more recent artifact of the World War… With the harmonic locations of lights, the view was simply exquisite to say the least!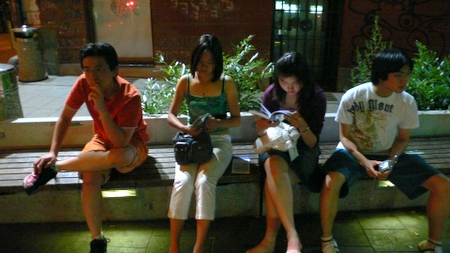 My four fellow travelmates and thus we form the Poser Anonymous Gang (PAG for short)… Say "Hi!!!!!"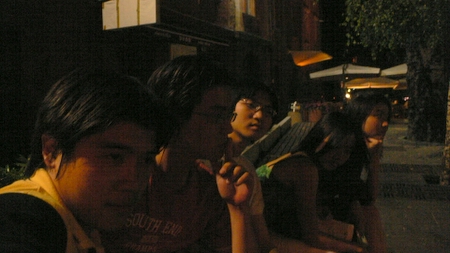 All five of us in the picture. Yes, like I said, PAGs in action! Picture a bit on the dark side though… but I think it makes us look better, no? 😀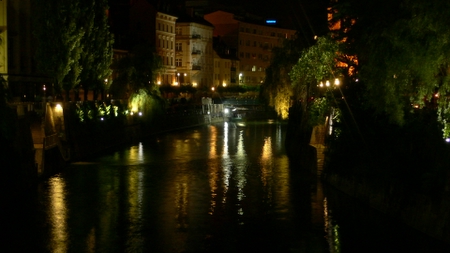 A night shot at the River of Ljubjanica… Pretty, pretty lights!
I'm in a rush, so this post is made in "Rush Time"… I'll talk about it next time but for now just enjoy the pictures yeah =) Now preparing to leave for Wimbledon's Grand Slam World Tennis Championship, who's queue can last up to 6 hours!! Wish me luck peeps

Oh, and as a next treat, the picture below is refered by the locals as the Lake which is Not a Lake. Look out for more!