The Lake which is Not a Lake
Travelling out of the city of Ljubjana to the outskirts lies a landscape sculptured by both nature and humans alike. The harmonics of both wonderfully powerful creation created a little islet in the middle of the lake, where a circular church is built right on it.
In the church is a large bell who's ring can be heard all throughout the lake. One can ring the bell and pray for something that one wants, so to speak. Overlooking the islet is a castle used as a watchtower for any danger that might occur in the vicinity. This chatper speaks of physical labour of rowing to and fro, coupled with sceneries from atop the castle.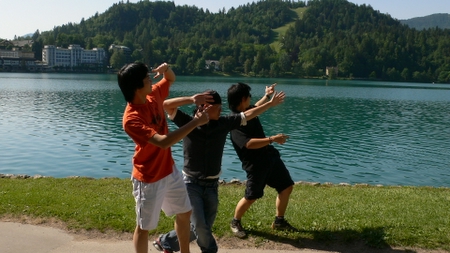 The PAGs are at work again, this time presenting the bootiful lake to you anonymous visitors out there!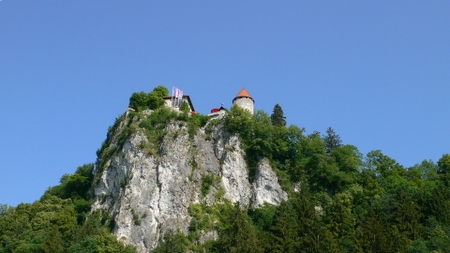 This is the castle taken from the lake's view… Situated atop a cliff, it becomes an important landmark to boaters who might get lost in this small little lake. I know.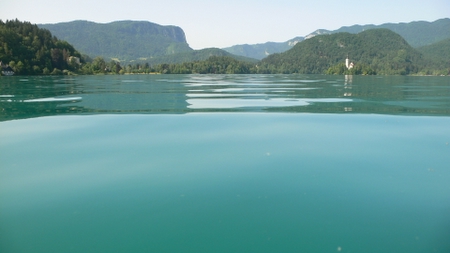 Can you see the path leading to the islet?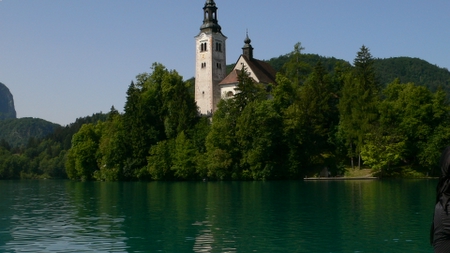 The islet up close: beautiful and captivating…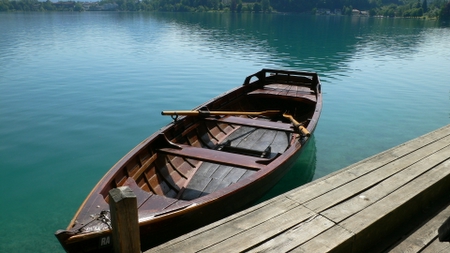 Our boat… parked at the jetty outskirting the islet. Take a look at the clear waters boasting the rocks below.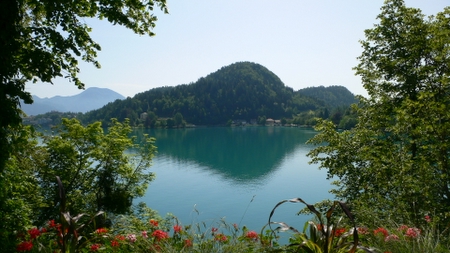 The mountains taken from the islet itself… Definitely a postcard-worthy picture 😀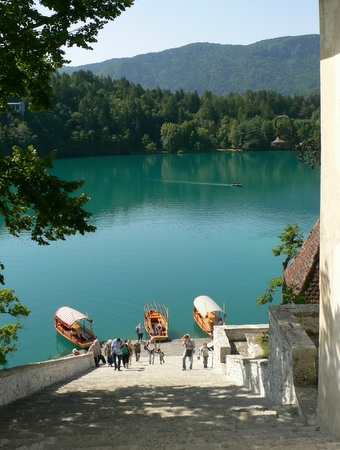 Group of Gondolas for sissy people who can't row for nuts!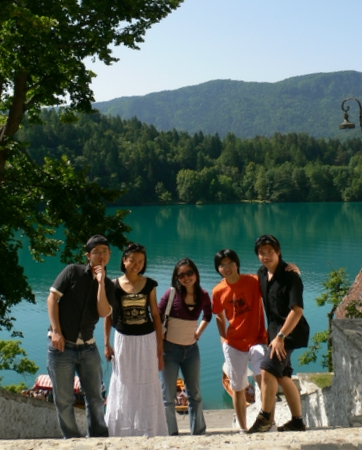 Timer in action, the PAGs unite!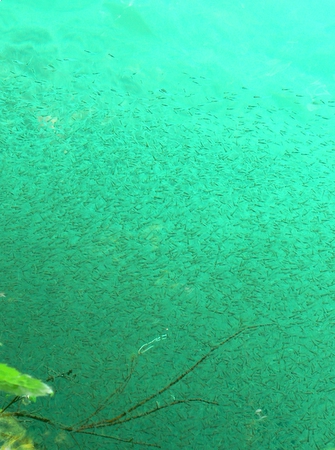 Clearness of water means we can see the little fishies below… Cool or what? (home)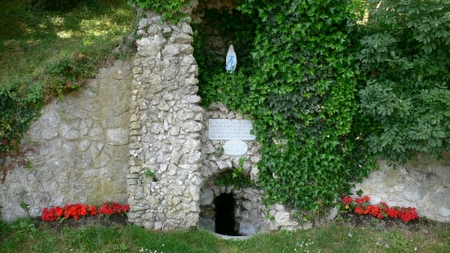 A statue of Mary was found built here, on top of a sewege pipe. What does it mean? I don't know myself…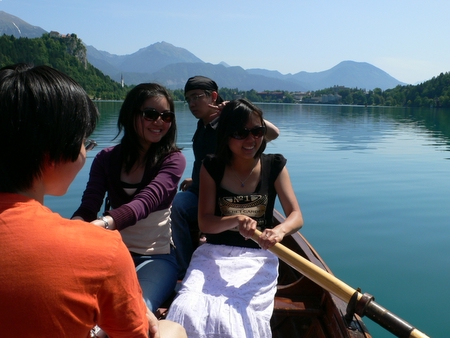 The girls rowing. Guys? Resting of course, they're pussies aren't they?! 😀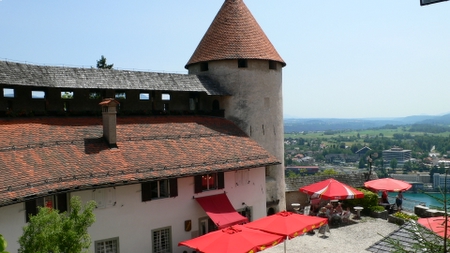 Atop the castle walls, beyong the yonder lies the woods, and below is the lake. Dangerous!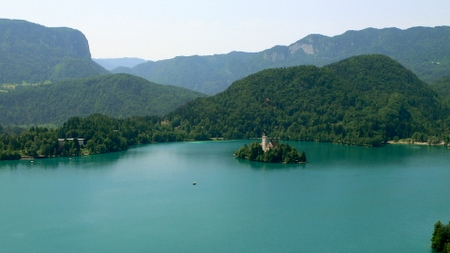 See the islet and it's church in full glory!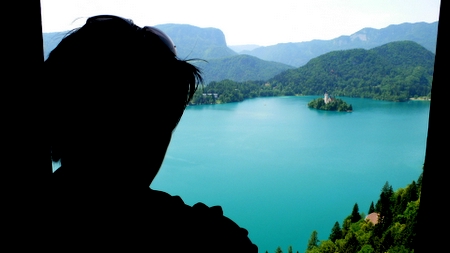 The castle window looks down towards the islet. Probably will be one of the most expensive rooms on this world
Although, like I said, this round is only a sample of what I do have, hence I have to say that my description is not justified becaause of the limited number of pictures I can place here. I hope you've enjoyed so far especially in response to The Lake which is Not a Lake.
Coming up next: Scampi? What's that?!