I'm gonna do this at random… Writing a whole post about a trip is as stressing as preparing for exams!! Anyway let's start by showing you how a short stretch of the beach looks like… And trust me, this picture doesn't do justice!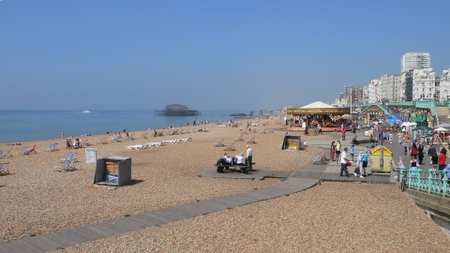 Oh, and by the way, we came across this funny trampoline cum bungee jumping thingie which I find damn hilarious! I joked that I'll scare my little sister (Carol) that if she doesn't behave then I was gonna tie her up into this contraption and fling her into the air… Bwahahahha! Then again, I think I wasn't joking 😀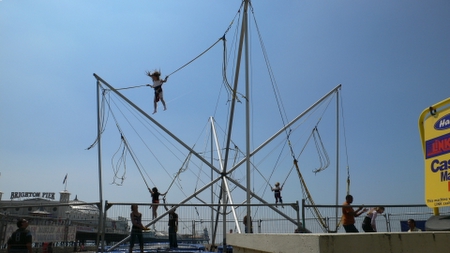 But of course, what's a trip without FOOD! Here we were at the beach side enjoying seafood… and it's cheap as well! (We ate a lot of food. You cannot even begin to imagine how much!)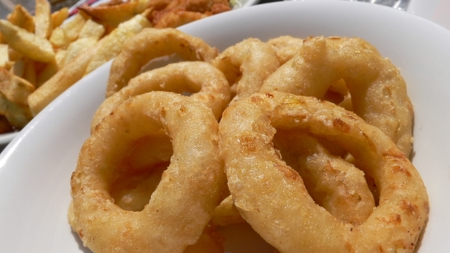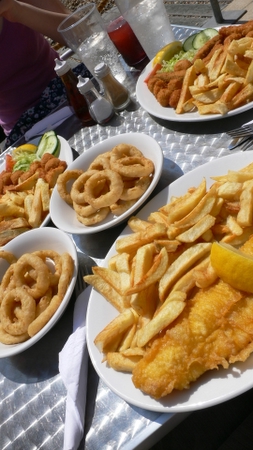 The four of us had this. It was amazing!
If you think such a stoney beach could not possible contain life, think again. We found this sea creature amongst the rocks, and boy was it sm-e-ll-y!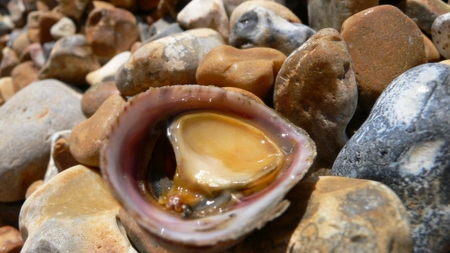 At the Brighton Pier, lots and lots of stalls were selling tidbits from juicy hotdogs, scrumptious seafood platters to sweet belgium waffles, which incidently, is exactly what I'm eating in the picture below. Yum!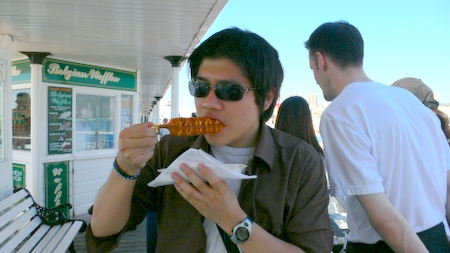 Here's a sample of what's in the Sand Sculpture World Exhibition, held once a year in 6 different places over the world. Mainly sculpturers from Holland, these people set a theme for the exhibition every year, and last year was Greece. Can you guess what this year's theme is from the pictures I've taken?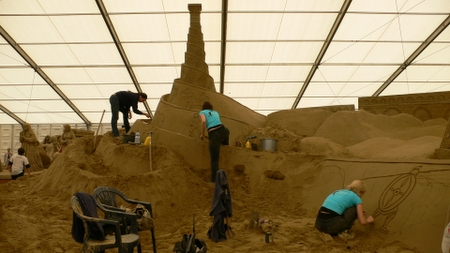 This picture won't help lol… It's just an eye pleaser for you testosterone-hyped people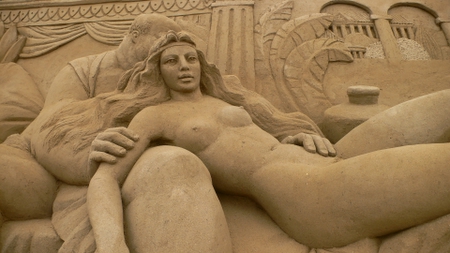 There are lots more pictures to follow… Once I've gotten permission from the others to put their pictures up. The last time I did that without informing I kena scolded 😀 Au revoir!