The third of its series this year, the trio has undergone quite a few life-changing events in between the span of time of their Quaterly-dinner. This one, however, is the penultimate dinner prior to the Roast Duck Dinner @ Four Seasons that marks "The End of http://lengmou.blogspot.com" which involves Boss Lepton treating Boss Stewie for losing on the "lengs" by 3!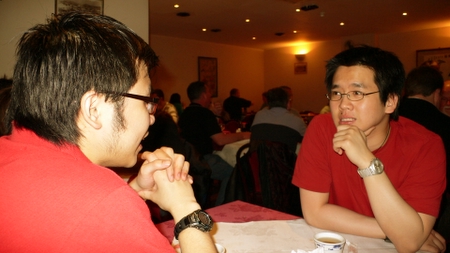 Stewie & Lonely Rocker talking cock discussing issues
Handsome Boss Stewie *hooooot*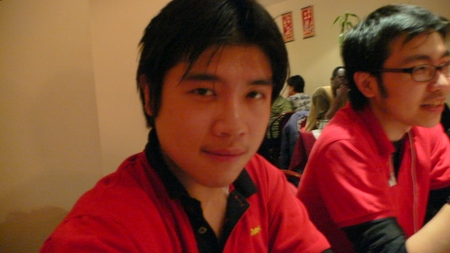 Errrr… Camwhoring session?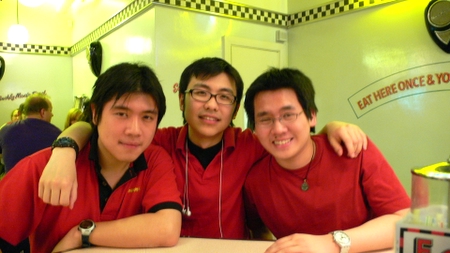 The Reds doing Peanut-butter & bananana milkshake!
When the waitress served us, she asked us if we were working in the same place because all of us look like we're wearing some red uniform! Well, mine was really a working shirt, cause if you notice it's the shirt that Shakeys had 3 years back 😉 She also thought Boss Stewie was someone who worked in one of the Chinese restaurants in Chinatown, whom she apparently recognizes! Oh well, Boss Stewie, looks like you may be fated to be the "lou pan" of some Chinese restaurant in London hehe!!
Heroes of the day: Boss Stewie @ Mr Mole, Lonely Rocker @ Tan Qi Zhen and The Spinz, Mr Tock 😀