Countdown, from less than a month. Desperate times calls for desperate measures. Worry is gnawing at me, although I know it serves no purpose. I guess these are unescapable facts of life, you can either face it, or run away from it.
Beat it, Fear. There's no room for you in this world of mine.
Oh by the way, check out my design for the Career's Fair tag! It's not too bad lah!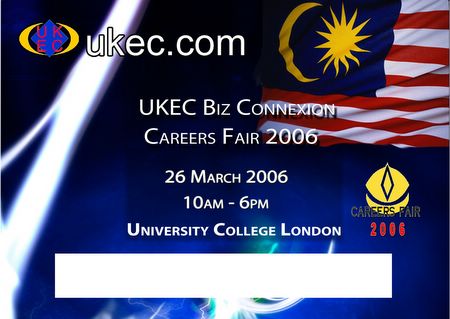 And here's mine! 😀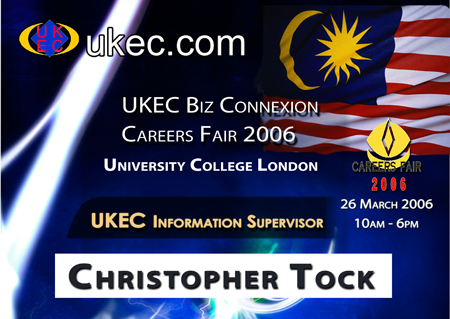 And a note to all you guys who came from Stupid Stewie's blog, I tell you, he purposely wanna kenakan me one! Grrrr… He says it's a response on my embarrasing posts on him, but since many of you didn't know him before, you wouldn't have seen them. Here's Post #1 and Post #2 about him. There's a post #3, but for some reason I overwrote the file.. sigh! In it, he drew a dick on MSN though, damn cool wey! Oh well, there'll be more, I promise you! ( ps – In that pic I only slept 2 hours for the past 2 days working on Careers Fair, so… yeah.. ughhh 🙁 )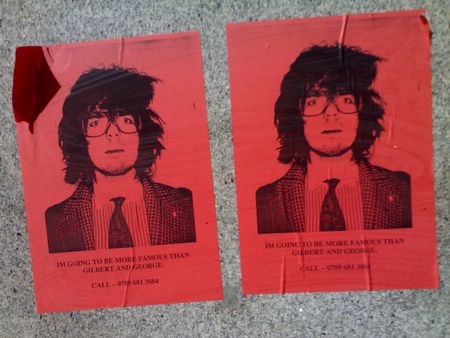 And to his response on being single and whatever, just to let you know that at least I don't go around pasting weird pictures like the one above 😆 I thought of photoshopping it and putting Boss Stewie's pic in it, but aiyah, I not so bad lar hor? 😉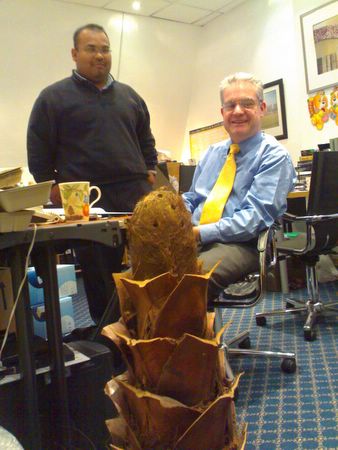 Hello Will and Wan, what a Big Thingie you have!
As promised, the Phallus-like object I mentioned in my previous post! Isn't it ADORABLE? Say hi to my colleagues, William and Wan!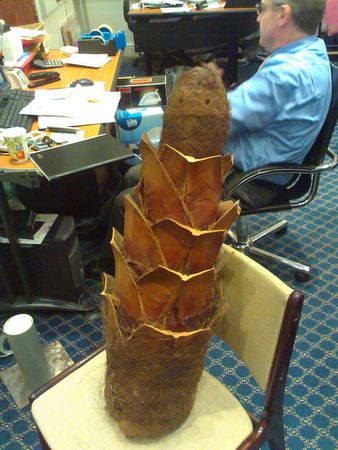 The Glory of Eco-Pack Limited!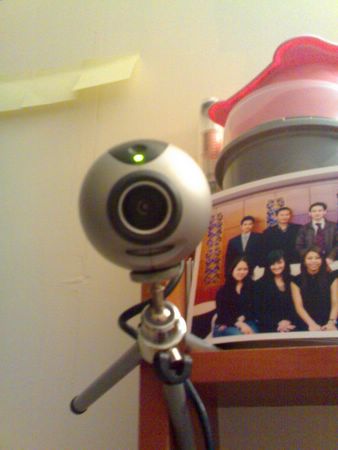 I know someone who's addicted to this 😉
Pekabooo! Well then, this is gonna be a hard time for me, so please do wish me luck… I'm starting "Projek BerDuri-Tidur" which I will explain next time, since I am already running out of my "Masa-Internet". Thank you for reading and bai-bai!
yetanotherps– Please don't ask to add into my MSN, it's only for my good friends =) Comment if you wanna "bersembang" lar, although I must add that I'm already "pinned" down *hinthint* 🙄