Pork Loins – Expiring on the 23rd of March.
Shiitake Mushrooms – Expiring on the 23rd of March.
So what do I do? I cook them on the morning of 23rd of March, and to be exact, that's 1.30AM in the morning! Well, I was planning to slow-cook it anyway, gets the best out of those sweet, woody shittake mushroom flavour 😀 Even as I type I'm tasting it, sooooo good!!
Here's from my mum:
i chop pork into small pieces. fry lots of onions and garlic, put in the pork
cook pork until turn colour, put in black and white sauce and simmer until boiling
then only add water and cover and cook over low heat, add sliced mushroom and simmer
simmer for 1 hour add jagong flour to thicken and eat with spegetti. very nice
Don't you just adore the way she says it? Makes it seem all the more delicious!
And before I forget, Happy Belated Birthday dear Sandra! My sister just turned 19 (I think) on the 22nd of March 2006. She's all into cheerleading, until the whole of her CV is filled with them O_o. Oh well, at least she's representing the country now. I must say, all Tock family are achievers man!
Presenting: The Retarded Family! (as usual, click for larger picture)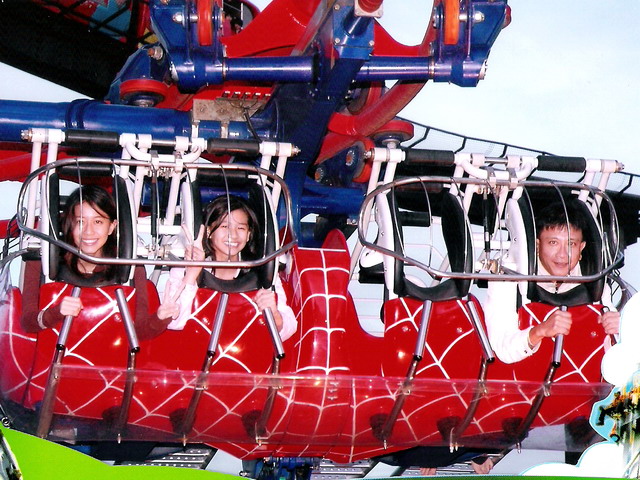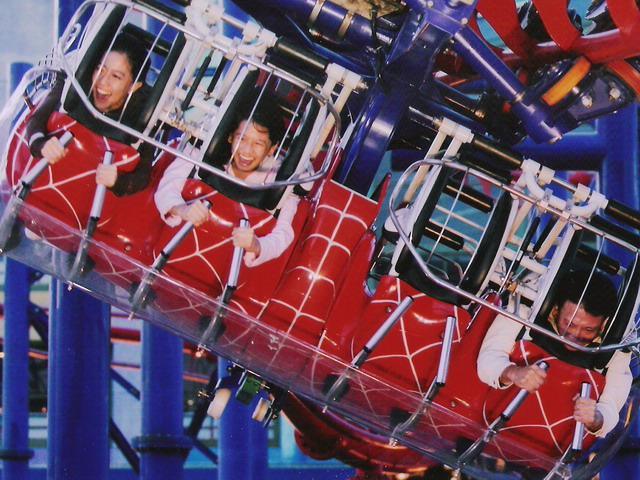 ps – Look out for my next post: it's all about a VVIP "growing" in the office! To quote a colleague, "You can't go wrong with a Phallic Symbol to represent your company!". So watch out!