The progress of UKEC.com is really going better than I thought! I've decided just to take snapshots of the current stats, just for fun… And here they are!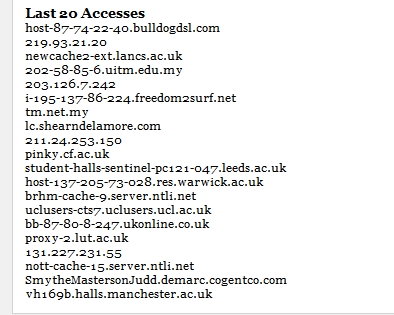 ---
Look at the number of universities in just those 20 last accesses! There's even a Malaysian University! I guess the publicity is already there, yeah? Let's just see where it goes.. Take note that the current average is about 90 unique visits per day!
On a random point, here's the stats of my call duration since late November of last year:
Dialled calls: 27:39:54
Received calls: 31:00:03
Total calls: 58:39:57
Wanna say something?