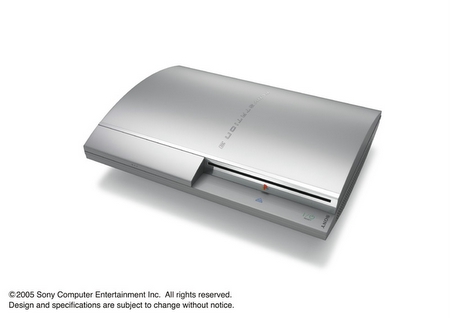 PlayStation 3 Specifications
CPU
Cell Processor
PowerPC-base Core @3.2GHz
1 VMX vector unit per core
512KB L2 cache
7 x SPE @3.2GHz
7 x 128b 128 SIMD GPRs
7 x 256KB SRAM for SPE
* 1 of 8 SPEs reserved for redundancy
total floating point performance: 218 GFLOPS
GPU
RSX @550MHz
1.8 TFLOPS floating point performance
Full HD (up to 1080p) x 2 channels
Multi-way programmable parallel floating point shader pipelines
Sound
Dolby 5.1ch, DTS, LPCM, etc. (Cell – base processing)
Memory
256MB XDR Main RAM @3.2GHz 256MB GDDR3 VRAM @700MHz
System Bandwidth
Main RAM 25.6GB/s
VRAM 22.4GB/s
RSX 20GB/s (write) + 15GB/s (read)
SB < 2.5GB/s (write) + 2.5GB/s (read)
System Floating Point Performance
2 TFLOPS
Storage
Detachable 2.5″ HDD slot x 1
I/O
USB Front x 4, Rear x 2 (USB2.0)
Memory Stick standard/Duo, PRO x 1
SD standard/mini x 1
CompactFlash (Type I, II) x 1
Communication
Ethernet (10BASE-T, 100BASE-TX, 1000BASE-T) x 3 (input x 1 + output x 2)
Wi-Fi IEEE 802.11 b/g
Bluetooth 2.0 (EDR)
Controller
Bluetooth (up to 7)
USB 2.0 (wired)
Wi-Fi (PSP)
Network (over IP)
AV Output
Screen size: 480i, 480p, 720p, 1080i, 1080p
HDMI: HDMI out x 2
Analog: AV MULTI OUT x 1
Digital audio: DIGITAL OUT (OPTICAL) x 1
Disc Media
CD PlayStation CD-ROM, PlayStation 2 CD-ROM, CD-DA, CD-DA (ROM), CD-R, CD-RW, SACD, SACD Hybrid (CD layer), SACD HD, DualDisc, DualDisc (audio side), DualDisc (DVD side)
DVD: PlayStation 2 DVD-ROM, PlayStation 3 DVD-ROM, DVD-Video, DVD-ROM, DVD-R, DVD-RW, DVD+R, DVD+RW
Blu-ray Disc: PlayStation 3 BD-ROM, BD-Video, BD-ROM, BD-R, BD-RE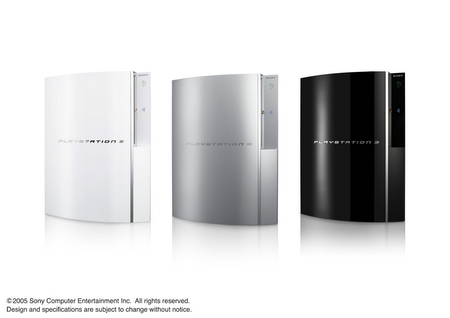 Comes In Three Attractive Colours
My Verdict @ A machine with revolutionary technology, the Playstation 3 is bound to blow you away with Sony patented Cell processor, capable of running 3 times as fast as the Xbox 360, comparatively. But that's not all, the Playstation 3 would be backward compatible, something the Xbox might be lacking (who knows?) Why am I being so bitchy about the Xbox you ask? Well, this is because the Xbox 360 will be out late this year, wherelse the Playstation 3 will not be out until late next year or early 2007. That's a freaking long time so I really, really want to give myself a valid reason on whether I should get the Xbox 360 first (which, by no means imply that I would not get the PS3 when it comes out lol!) I can't speak enough for the PS3 (other than its weird, space-age shape!)… As a loyal supporter of the Playstation Family my dream is to someday fill my room with the Playstation 1, 2 and 3 (and both the PSX and PSP too!) to create the ultimate gaming environment in which I can retire to… W00t!!

---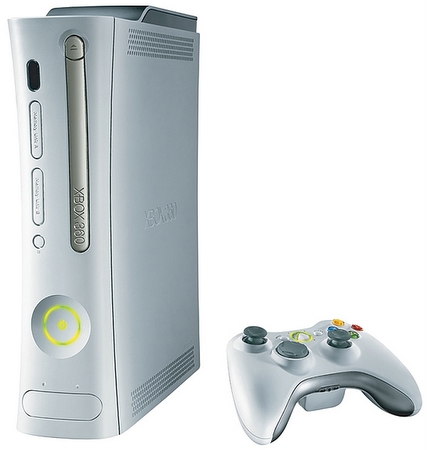 Xbox 360 Specifications
Custom IBM PowerPC-based CPU
Three symmetrical cores running at 3.2 GHz each
Two hardware threads per core; six hardware threads total
VMX-128 vector unit per core; three total
128 VMX-128 registers per hardware thread
1 MB L2 cache
CPU Game Math Performance
9 billion dot product operations per second
Custom ATI Graphics Processor
10 MB of embedded DRAM
48-way parallel floating-point dynamically scheduled shader pipelines
Unified shader architecture
Polygon Performance
500 million triangles per second
Pixel Fill Rate
16 gigasamples per second fill rate using 4x MSAA
Shader Performance
48 billion shader operations per second
Memory
512 MB of 700 MHz GDDR3 RAM
Unified memory architecture
Memory Bandwidth
22.4 GB/s memory interface bus bandwidth
256 GB/s memory bandwidth to EDRAM
21.6 GB/s front-side bus
Overall System Floating-Point Performance
Storage
Detachable and upgradeable 20GB hard drive
12x dual-layer DVD-ROM
Memory Unit support starting at 64 MB
I/O
Support for up to four wireless game controllers
Three USB 2.0 ports
Two memory unit slots
Optimized for Online
Instant, out-of-the-box access to Xbox Live features with broadband service, including Xbox Live Marketplacefor downloadable content, gamer profile for digital identity, and voice chat to talk to friends while playing games, watching movies, or listening to music
Built-in Ethernet port
Wi-Fi ready: 802.11a, 802.11b, and 802.11g
Video camera ready
Digital Media Support
Support for DVD-Video, DVD-ROM, DVD-R/RW, DVD+R/RW, CD-DA, CD-ROM, CD-R, CD-RW, WMA CD, MP3 CD, JPEG Photo CD • Ability to stream media from portable music devices, digital cameras and Windows XP-based PCs
Ability to rip music to the Xbox 360 hard drive
Custom playlists in every game
Built-in Media Center Extender for Windows XP Media Center Edition 2005
Interactive, full-screen 3-D visualizers
High-Definition Game Support
All games supported at 16:9, 720p, and 1080i, anti-aliasing
Standard-definition and high-definition video output supported
Audio
Multi-channel surround sound output
Supports 48KHz 16-bit audio
320 independent decompression channels
32-bit audio processing
Over 256 audio channels
System Orientation
Stands vertically or horizontally
Customizable Face Plates
Interchangeable to personalize the console
My Verdict @ The Xbox 360 hasn't got enough Role-Playing Games to keep me interested. Enough said. (Not to mention its ugly shape and colour, although there IS the "fascia change" ability to change its looks, yet another masterful Microsoft marketing plan I must say!)… Ooops I've mentioned it =P

---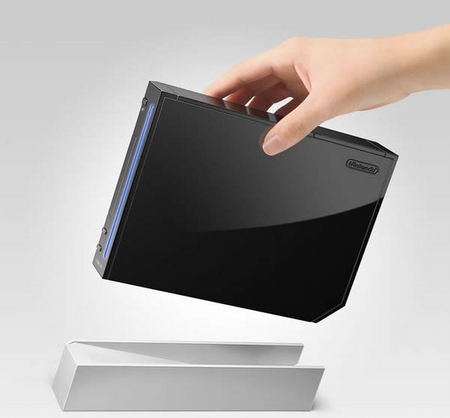 My Verdict @ So far no news regarding the Nintendo Revolution other than it is supposedly able to "blow" gamers away with its "revolutionary" way to "play" its games. Their motto: It's not the games that decides the playability, but HOW YOU PLAY IT. Wonderful Mr.Nintendo, let's keep the gaming industry alive with new innovations like your new multi-sensored controllers!!