…To Have A Healthy Mind, You Need Healthy Food…
Not unlike Jamie Oliver, both of us threw our cooking skills one notch higher and gathered what we could from the fridge to create a Truly-Yanti dish we call "The Stuffed Pepper"… Yes, so concentrated we were that there was not even room for creativity over the lavishly interesting name we have for it!
Expecting a recipe? Nope, not over our dead bodies! If you really want it call us at 800-YANTI-CAN'T-COOK and we'll discuss matters over a private coffee meet. Royalty prices to be expected >D
Just to show you how great it was, we present to you sample pictures of the dish! (which, honestly, really undermines how great "The Stuffed Pepper" truly is!)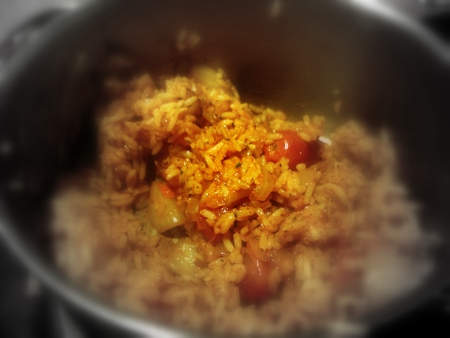 The "Stuffing"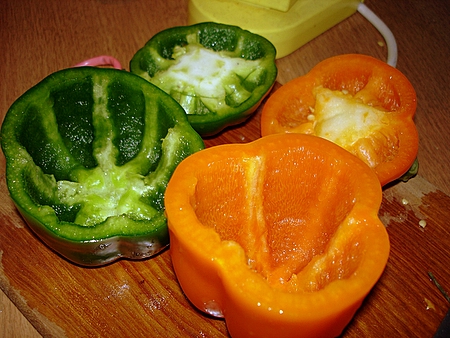 The "Containers"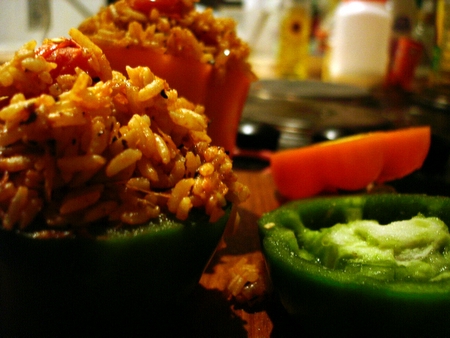 When "Two" Becomes "One"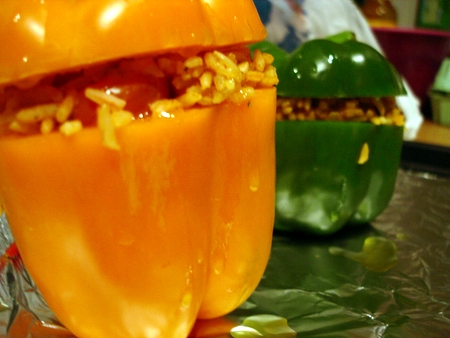 Ready For "The Oven"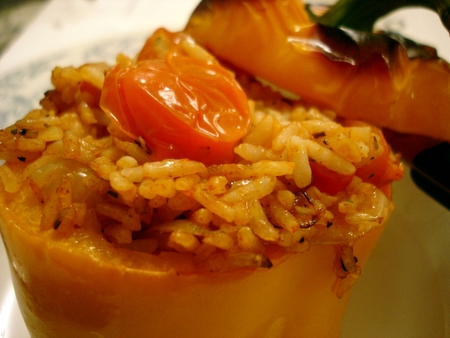 The "Yellow One"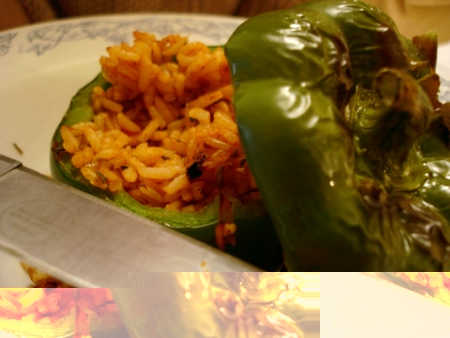 The "Green One"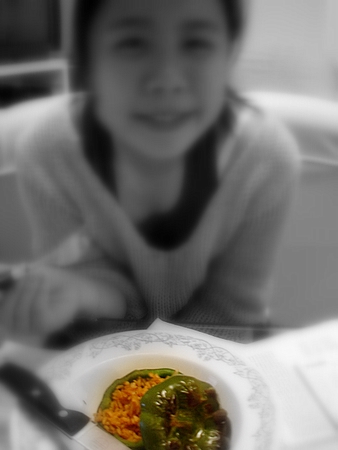 The "Happy One"

Does that tingle your taste buds? Don't live in denial, you know you want it! Gimme them views!