Bloody internet won't start!! According to them, there were some errors too, so no internet for me until maybe next week, or *gulp* in 2 weeks X(
Anyways, found a great piece of engineering work:
This bridge is half under the water, for ships to pass and then again, it comes out on the other side.
Just look. This bridge is between Sweden and Denmark … Picture taken from the side of Sweden.
The bridge (or should it be called tunnel?) goes under water to allow movement of ships.
Great, eh?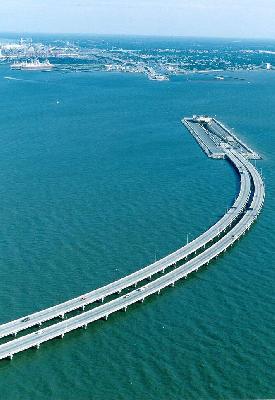 Imagine diving into the sea with your car!