Taaa daaah!
And here I am, back from the graveyard with a totally new sense of life within me! As you can see, internet is now back and running from my flat at *take note* my beautiful address:
Flat 37, Princes Court,
88 Brompton Road,
SW3 1ES London.
Notice the simplicity and the beauty of it. Wonderfulz Bonitos.
Resuming daily updates, I will, as always, entertain you with random fun and tockless thoughts. Of these, one will be useful for your everyday life, 5 will have at least a sense of randomness meant to poke your heart, and the last 10 shall be a reminder of what a lucky person you are to know the great mua.
To avoid more awkward moments, I shall end this enlightening post with a few pictures describing my brief summary of days last past.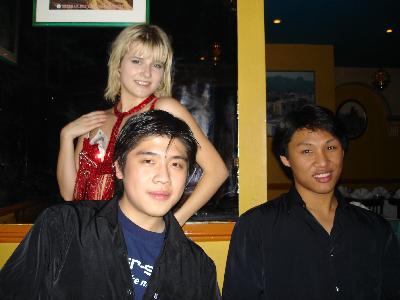 One Pic Representing Few Pics on Summary!!