Every year the River Thames celebrates annually with a carnival, and Wen Tao, Stef and I decided one day to pay a visit, since we live 1 minute away from London's Eye, one of the few human-infested, foodcabin-controlled area.
And boy, was it an amazing time! Here's a video of the fireworks marking the end of the day, which can be downloaded [ here|17.9Mb ] (link is UP! :twisted:)
Here are two pictures of the scenery that I'm proud of hehe… So many things, but so little time to show you all! Stay tuned! 😀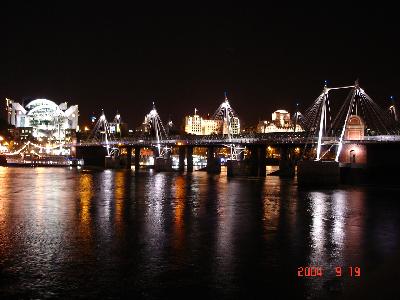 A beautiful scenery over River Thames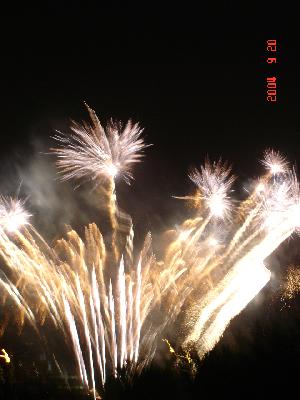 Lousy firework pictures… I need my tripod!!
That's it for now, but remember, there's more to come in Waterloo!