Updates from Amar's blog gave me a huge relief. I almost thought he disappeared from the world when he decided he should be a hermit working for his torturous dad! ( if Amar's dad is reading this, I'm so sorry but that's how Amar interpreted you as in his blog *wink* )
Coincidently he shared with us an amazing news! Take a good look at this babe: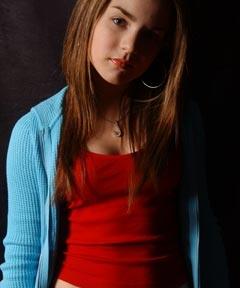 Now, how old would you say she is? Surpise surprise, she's none other than JoJo, a budding pop singer who's only 13 years old! She's been hooking up with BowWow lately, to produce a remix of one of her album track "Baby It's You"… This should be interesting! Geez… this is making me feel so OLD!! Aaargh!