A very blasted birthday to Junior Mark Tock Something Something!! My gay cousin who's just turned 17 today will now try to improve his "My-Life-Ain't-Interesting" lifesyle! Born on the 1987th year, he's doomed to boredom as he stays cooped up in his "penthouse", an amazing attic-cum-second floor room the house decided to adopt. In there belongs his little world of wonder, fitted with his own television, DVD-Player, PS2, radio, alarm clock, a cupboard full of clothes and lastly, a plushy red sofa-cum-bed.
Is that even a room, I hear you say? Yes, ladies and gentleman, and what is more, he's so proud of it he calls it a pentsuite and invites everyone to cram in his dear little playcrib!
So, now as he turns 17, methinks he needs a touch of femininity in his life. Girls keep hold of your skirts as I unveil a very handsome looking, sexy-assed Junior Mark Tock! ( oooh by the way, I think he's not gay after all… or is he? 😈 )
HAPPY BIRTHDAY!!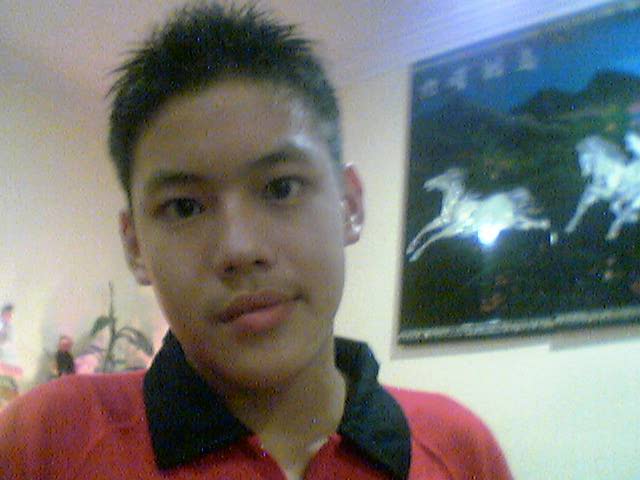 I swear he didn't look this gay though! This must be a very young photo of him… w00t!!